Wild About Purple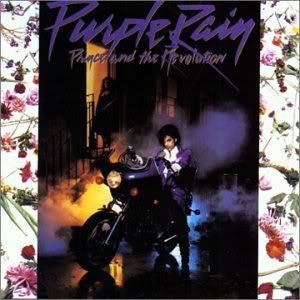 It's kind of bizarre that I finally got around to watching 'Purple Rain' (after buying it for five bucks or something on DVD) the night before I first listened to Outkast's 'Idlewild', which I quickly realised is basically a circa 2006 model of the exact same thing.
So, anyway, 'Purple Rain'. It's pretty cool, if you're into that sort of thing. I like a lot of Prince's stuff, but this movie is definitely more an artifact of its time than an actual good movie. It's one of those bizarre '80s flicks that's too 'mature' for kids and not really 'mature' enough for adults, and ended up being an absolute mega-smash regardless.
Incidentally, if you think that straight people could never look gayer than they did in the Glam Rock era, or that metrosexualism is some trend that started within the last decade, you need to see this movie.
Basically, it's a lot of fun (despite its slightly awkward lunges towards social relevance and hard-hitting themes) and if there's anyone else out there like me who has somehow never seen it, definitely check it out.
I intended to write an actual, critic-y review of this, but I have stuff to do, so I'll leave you with this video, just to prove Prince is still alive: